Welcome to The Nightshirt
Welcome to The Nightshirt, my workbench for thinking about mysteries, mysticism, mind, and the human future.
We can't hope to understand our minds without addressing the places where our understanding breaks down—dreams, mystical experiences, and phenomena like UFOs and ESP that defy explanation. But it goes both ways: We won't get very far understanding those phenomena at the edge of our scientific understanding without "including the knower in the known."
I also don't think we can think about the human future without thinking about the possibilities of the nonhuman, the post-human, the pre-human, and the spiritual—themes dealt with in science fiction and other border zones in film and fiction. So I spend a lot of time on this blog thinking about sci-fi.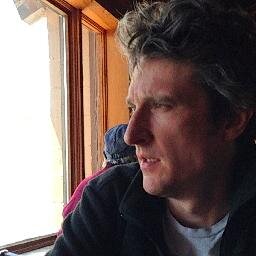 About Me:
I'm a science writer in Washington DC with a PhD in Anthropology and a professional background working for organizations and government institutes conducting archaeology, psychology, and neuroscience research. In my spare time I meditate, read, read, re-read, cook, and collect obscure 70s vinyl—a rough translation of the alchemical motto "ora, lege, lege, relege, labora et invenies."
I love to hear from readers and discuss this stuff via email: eric.wargo [at] gmail.com. Or please leave comments!
My Other Sites:
Gombrowicz in the Universe
DC Dueling Club